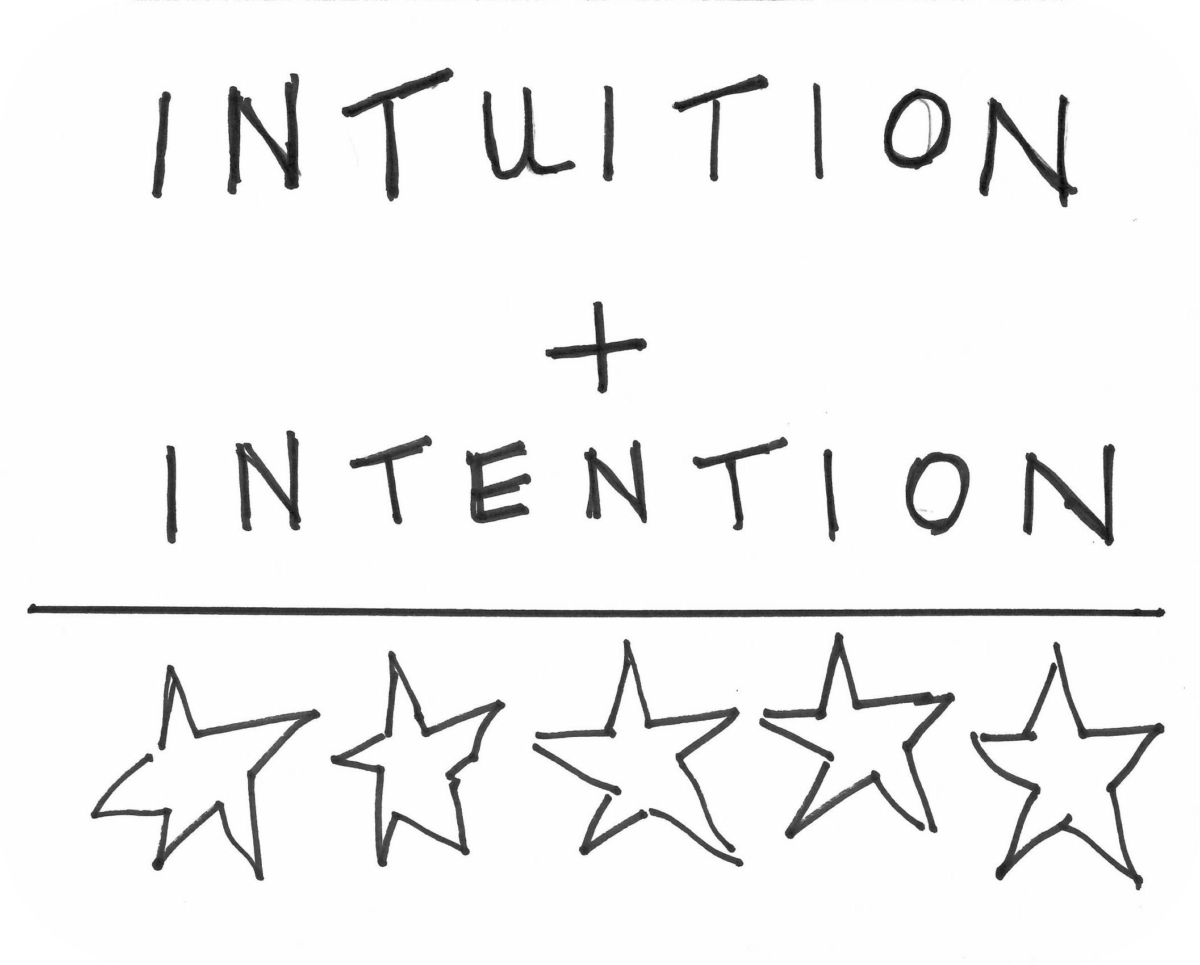 This past weekend on The Splendid Table podcast, I heard Will Guidara, partner at Eleven Madison Park, (voted "World's 50 Best of the Best Restaurants," among other accolades,) talk about his decision to do away the host-table check in. Rather, when you arrive at the restaurant you are welcomed at the door and greeted by name.
When asked what made him think of it he said,
"I think it's what happens when intention meets intuition….When you arrive at a friend's house you don't need to check in. We wanted Eleven Madison Park to have the same feel."
'When intention meets intuition' struck me as a particularly magical phrase.
Why?
Because while some of us are quick to say, "My intuition is telling me…" or, "My gut feeling is…" we don't always follow up with action items.
Instead, we brush off our hunches; downplay our insights, second-guess ourselves.
So this week I'm writing to remind you that it's important to trust your intuition, AND it's equally important to act on it. 
For more on the value of trusting your intuition, take a look at, "Be a Thermostat and Not a Thermometer: How to Cope When Someone Goes a Little Craaaazy"