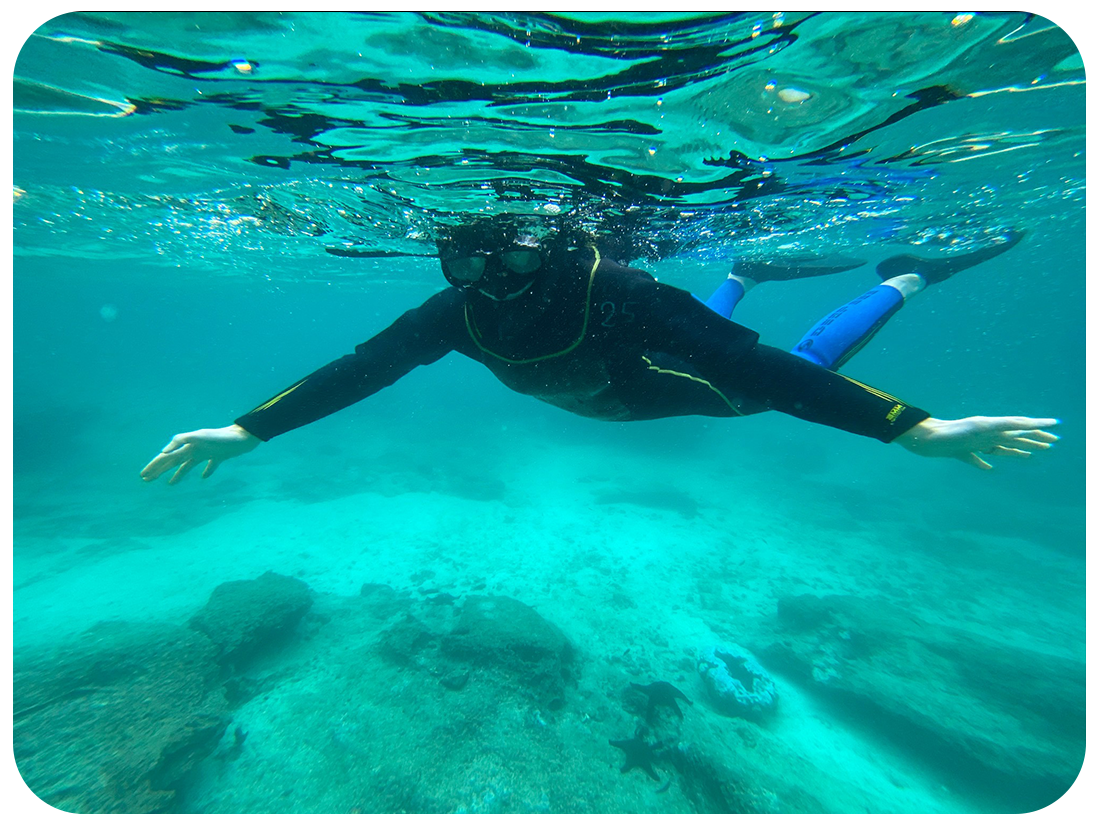 While in the Galapagos in January I did some super-deluxe snorkeling.
That said, I always got cold freakishly easily.
So easily that part of me often felt like a dope putting my hand in the air for a pick up so soon after getting in the water.
Nonetheless, one day I did so and—frankly—was pretty pleased with myself for setting that boundary with myself
That afternoon as I sat waiting for my fellow snorkelers to join me I noticed a member of our group looking questioningly at our boat.
"Hmmm….is she wondering what the cuss is wrong with me that I'm already out of the water?" I asked myself in a (in retrospect) spectacularly self-centered fashion.
"That said," I thought, "she does look super inquiring…."
What I learned in short order was that the reason she looked so puzzled was because she was pre-hypothermic and had forgotten how to signal that she needed a pick up.
My boundary was great for me—but my fixation on it kept me from responding to the needs of someone else.
So as I move forward with (hopefully) healthy boundaries for myself, I want to keep reminding myself that they must always remain permeable enough to be breached by those who are in need.
I hope this reminder is useful to you, and those around you, too.
For more on the value of intermittently permeable boundaries take a look at, "Yes is also a Complete Sentence (Or, How I Was "Fingered by the Lord")