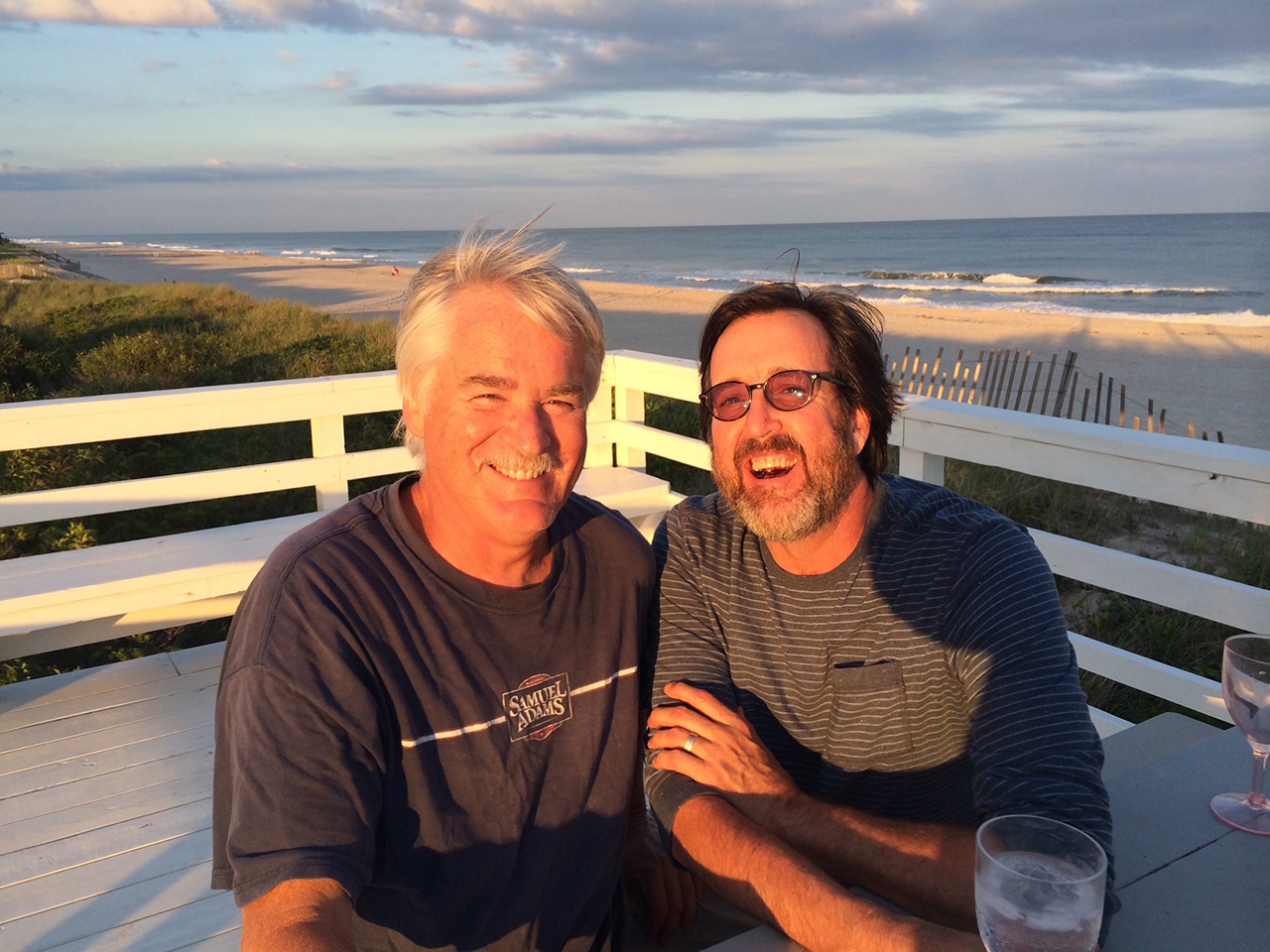 If you were a fan of Bugs Bunny growing up (and, really, who wasn't?) you might remember Yosemite Sam saying, "There's gold in them thar hills."
You might also remember my mention, a few weeks ago, that my husband, Keith, is a detectorist (and he would want you to know it was pre- the New York Times article 'announcing' the craze)
Why am I writing about gold and metal detecting and whatnot?
Because this week one of our favorite people on the planet, Keith's cousin, Mitch Ryan, passed away and—should you have put a metal detector near him—it would have registered the highest frequency of pure, unadulterated gold.
 Would this have been detectable had you seen him fishing, or having dinner with his family, or at a garden center near you? (Mitch had the greenest of green thumbs…) Perhaps.
But if you had needed help in any form: from a quick cut to your lawn, to a helping hand cleaning out a gruesome garage, to a 3 a.m. ride to the hospital, you would have detected it immediately.
Because Mitch was the person who—with no fanfare and zero desire for recognition—showed up.
Even when he was here for parties he would ask, "How can I help? I don't like to sit."
With his actions, he loved people.
We lost Mitch quickly, over three months, to brain cancer, and right now we are heartbroken; grieving the loss of a man who was, for anyone lucky enough to know him, a treasure.
But the legacy he leaves for me, and—it's my hope with this post, for you—is to show up, no matter what.
Because you never know how much that choice might be valued by others.
Not surprisingly, Mitch was related to the sweetest woman I ever met, my mother-in-law. I wrote about her last year in this post, "Let the Beauty You Love Be What You Do." How lucky I am to call them family. I am blessed.