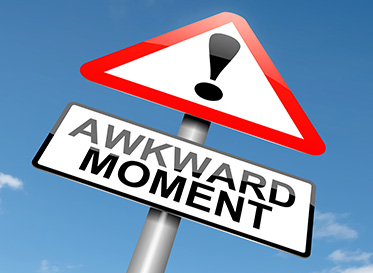 Was it just me, or did you find the 5-day holiday 'weekend' overwhelming? By its end, I was more convinced than ever that naptime is something that should be required by adults as well as the toddler set.
Now I don't know about you, but when I'm overtired and attending social functions, I am often at a loss for what to say. This morning, as I contemplated how I might have handled a few weekend interactions more gracefully, I got to thinking about some of my favorite 'back pocket' phrases for use in uncomfortable moments. In the hope of facilitating the remainder of your summer's social situations, I include a number of them, below:
"You'll never be better than you are today!" This phrase came to me via an NPR interview with Jacques Pepin. It was his response to: "What do you say when you are eating at a terrible restaurant and the chef comes out to meet you?" I loved it and filed it away for those moments when it's necessary to toast the host who charred the burgers.
"You've done it again!" My longtime best friend's father was a gifted curator of photography and this phrase was one he used when attending the gallery opening of someone whose work he found…confounding. I have found it invaluable in similar situations.
"You've obviously given the matter a lot of thought and it's been interesting to hear your views" Every so often you run into a situation where, despite your best efforts to find common ground with someone it's just never going to happen. In these moments, I've found this transitional/exit line—cribbed from Barbara Walters' book, "How to Talk to Practically Anybody about Practically Anything"— to be a failsafe option.
Happy mingling!