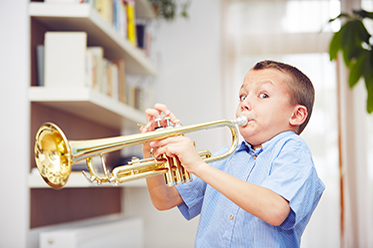 While I recognize many of you may find this hard to believe, I find it excruciatingly difficult to toot my own horn. It's one of the reasons I have a marketing team—and why I advise you to check in with those you trust about the work you're doing. Hearing others describe you/your work can be a lovely way to gain perspective/give yourself a boost during a rough patch. 
Why am I talking about this today? Well, I did a podcast a week or so ago and it went live today. Reading the copy that was written about it, I thought to myself, "Gosh, that sounds interesting. I'd give that a listen."
Here's how it's described:
"You've got an interview for your dream job next week and you're nervous as all get out. You want to look polished, but not phony. Relaxed, but not careless. What do you do?
Well, my guest on today's podcast makes her living coaching high-level executives and other media personalities in exactly those types of situations. In today's episode, Frances and I get down to brass tacks on how to put your best foot forward in work and in life. Get your pen and notebook ready. You'll want to take notes."
Show Highlights
How what you say has significantly less influence than howyou say it
What we can do with our body language, voice tone, and clothing to have more influence on others
The most influential words you can say
One little trick to make your phone calls more warm and engaging
How to eliminate "ums" and "uhs"
Why you should think in stories
How to non-awkwardly correct someone
How to prepare for informal coffee and lunch meetings
How to answer really hard questions in job interviews
The best way to introduce yourself at a networking event
And much more!
If, having read that, you are interested in giving the podcast a listen, you can find it here.
With all my very best wishes,