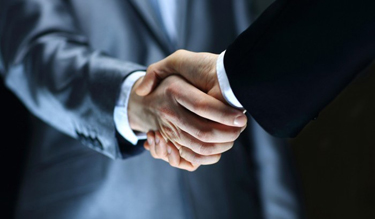 Last month I had a chance to speak at a client's national sales conference. Prior to these engagements I always ask, "What are the most common objections you hear?" in order to get a sense of the obstacles their representatives face. Over time I've noticed we all appear to face a few common objections and so, in the spirit of sharing and whatnot, I thought I'd send them and—more importantly, their rebuttals– along to you:
Objection: "I'm happy with (your competitor)"
Response: Begin by complimenting their loyalty: so you might say, "I absolutely respect your relationship with X– and I admire your loyalty to all your suppliers! The reason I wanted to talk to you today is because we think adding this product to your lineup/working together with us would save you some money which you might use to buy more of/do more with X, Y, or Z (whatever the competition offers and you don't.)
Note: People take loyalty seriously: acknowledging that helps your listener take you seriously. Also note: you are not talking about "replacing" the competitor, just "adding" to what is already in place.
Objection: "You're too expensive"
Response: Begin by acknowledging the validity of their objection: so you might say, "I absolutely understand this price point isn't going to work for all your customers but you've also mentioned how savvy some of your customers are about quality, and I'm thinking we're the right fit for that demographic.
Note: It's critical to acknowledge the validity of their objection. If you don't, your listener doesn't feel heard and the remainder of your well-reasoned argument will fall on deaf ears. Also note: you have worked in a nice compliment about their customers.
Objection: "I don't have the budget"
Response: "The meeting's free! How's next Tuesday at 3 p.m.?"
Note: You don't want to sound like a smart a** when you say the meeting is free, but it is a good time to let them know you have a sense of humor—who doesn't prefer working with someone with a sense of humor? Also note, you want to move them briskly along to looking at their calendar.