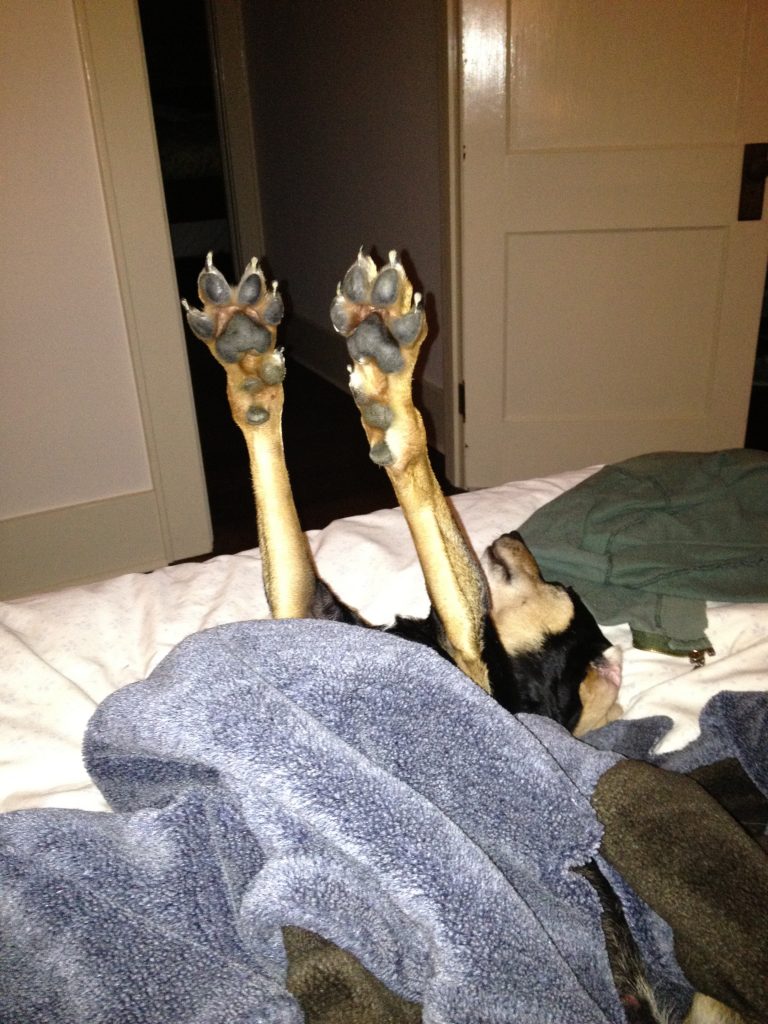 Hello and happy 2014!
As those of you know who have been reading my posts for awhile, I like to pick a theme for the year. (2013 was "Ask Questions", 2012 was "The Readiness is All", 2011 was "Don't Ask Permission"…you get it….) After some debate, I have decided 2014's theme is "Legs in the Air!"
Now, on the off chance that some of you are thinking this is an announcement about changing my profession, I'm afraid I must disappoint you.
What I mean by "legs in the air" is beautifully illustrated by my number one Wow dog, Seymour, in the photo, above. What I mean is that, for me (and I hope for you) 2014 is the year to show the world my soft underbelly; the year to take risks; the year to invite others to join me in making my dreams come true.
It is a year to be vulnerable.
How did I come to this conclusion?
As some of you may remember, my mama died in August of 2013. Suffice to say, it was an event that had the potential to toughen me, tighten me, leave me mentally brittle and emotionally malnourished. And while I cannot say the ensuing months have been easy—I've logged a lot of time staring into space– they have been oddly beautiful. In thinking about why, I came to the conclusion it was (perhaps) because I haven't been hiding from my grief, my confusion, my emotional vertigo….I've been allowing myself to be vulnerable to it.
Hence, the theme.
So in the same way, animals show their bellies to those they love and trust—because it's OK to be vulnerable—I have determined 2014 is the year to continue to allow the universe to have its way with me; to expose myself to its risks and—with luck—enjoy its lavish attentions.
I hope you will join me.
Frances Cole Jones