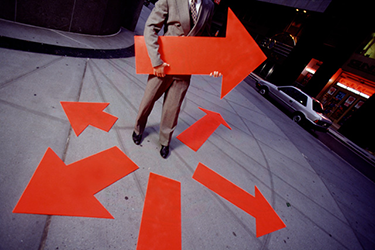 It's the first week of December and I'm guessing in thirty days there will be any number of people who are feeling crummy that they've already broken their new year's resolution, or who are feeling crummy because they didn't even make one.
My plan is to avoid that rabbit hole of crazy.
Here's how:
For starters, I'm contemplating my 2013 now. I'm not waiting until January.
Now, I'm imagining there are a number of you who hear that and become paralyzed (I was among you!) because you don't have a crystal clear idea of what your 2013 might look like.
You don't have a PLAN.
But here's what I've come to realize, this kind of plotting and planning doesn't have to look like you sitting around with a desk calendar and a box of colored markers. (Although if you enjoy an art project, knock yourself out.)
Why is this important? Because if you're like me– not 100% sure how things are going to be changing or what they might look like once they do change— and you begin talking about it with other people, it's possible they might make you feel crazy. (These are usually the people who say things like "Failing to plan is planning to fail."…Not helpful.)
Because a lot of people are wedded to the idea that if there's no plan, it's "just" daydreaming.
But my thinking is, at this intersection of the two years if I'm not considering my 2013 dreams then I'm in a rut.
And the only difference between a rut and a grave is the dimensions.
So—for right now– don't worry about making sure you have a 'plan' and it is 'perfect'.  Right now, just make sure your dreams are  "Directionally Correct" i.e. ask yourself,  "For the most part, am I dreaming in the right direction?"
Because I guarantee you can make, fine-tune, and execute any plan as you go along.
Frances Cole Jones