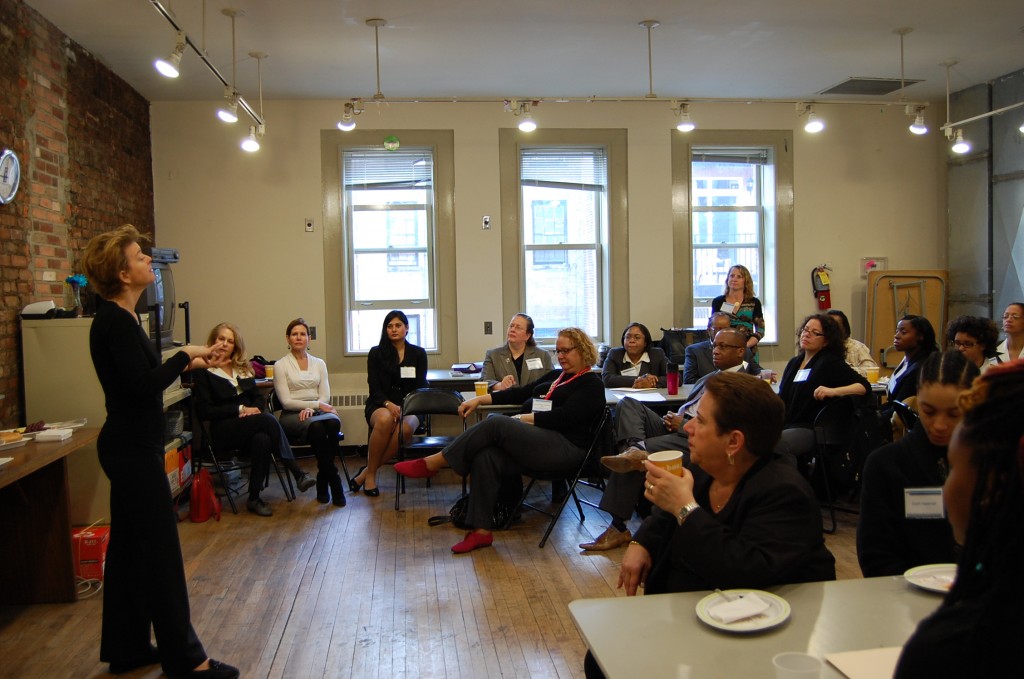 Last week I had the great privilege of speaking at a breakfast hosted by the Women's Roundtable for recent graduates of N.E.W– Nontraditional Employment for Women— and 12 potential employers.
Among the topics I covered was the importance of giving the "because" behind any answer you offer in an interview (and elsewhere, for that matter…) Why? Because social psychologist Ellen Langer did a study that showed that giving people the "because" behind a request increases the possibility of cooperation from 60 to 94% (No, that's not a typo.)
In this instance, I asked a graduate on the panel how she would answer an employer who asked her about her experience at N.E.W. Her first response, "I'm very proud to be a graduate of N.E.W. It changed my life." I then asked her to give me the "because" behind how it had done so. She said, "Because before I went to N.E.W. if someone had given me a block of wood, I would have left it lying against a wall, and now I'd go get a mitre box and make something beautiful."
The whole room erupted in applause.
What can you learn from this? Well, as you think through the answers to the questions you might get in your next job interview (or be asked by your boss when you request a raise/or be asked by a customer regarding why they should buy your product, etc etc) ensuring you articulate the "because" behind your response is far more likely to make the person listening agree with you.
I promise you'll be left applauding yourself.
Frances Cole Jones
To learn more about N.E.W. visit http://www.new-nyc.org.
If you are interested in hiring a N.E.W. graduate (they're amazing!) visit http://www.new-nyc.org/pages/employers.html