My new article on Maria Shriver's The Women's Conference: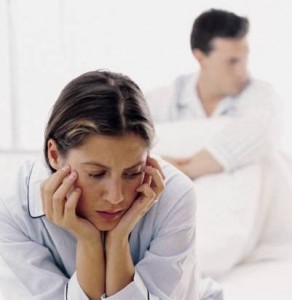 Although "Innocent until proven guilty" is the law of the land, I find many women more than willing to judge—and convict– themselves of daily crimes of incompetence, inefficiency and general disorganization without ever hiring a defense counsel to speak on their behalf, much less consulting a jury of their peers.
I will take one of my typical days as a case in point. Even when I wake at five, take the dog to the park, lead a conference call, go to yoga, speak at a luncheon, prospect for new business, coach a client, and meet a friend for a drink, I will still come home and berate myself for not having stayed on top of my email, done the laundry and organized my speaking schedule. And if I'm anywhere near tax season, the holiday season, or bikini season, forget it.
It's possible you've experienced these feelings.
If you're one of the super women who also manage to commute to work, take your kids to sports practice and/or go on date night with your husband, I mentally—frankly—build an altar to you. I can't conceive of the opportunities for personal condemnation these would provide for me.
That said, there are a few things I have slowly, painfully learned.
Contentment is a choice. Thich Nhat Hanh, the Vietnamese Buddhist monk who was nominated for the Nobel Peace Prize by Dr. Martin Luther King, Jr., has said, "There is no way to happiness. Happiness is the way." I've come to realize contentment is much the same: to accept that there will never be a day when my business is booming, my bills are paid, my hair is highlighted, my family is adoring, etc. One way Thay recommends to cultivate happiness and contentment is to build in pauses to notice what is working: When your alarm goes off, don't jump up but lie still and take three breaths; When your phone rings, don't lunge for it but take three breaths. You could even close your eyes and take three breaths right now.