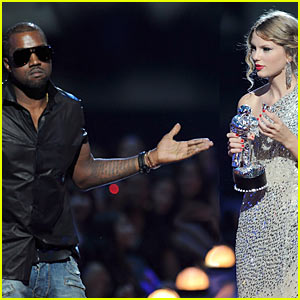 As has been endlessly discussed, Kanye West snatched the microphone from Taylor Swift during her acceptance speech at the Music Awards. What has received less press is his apology on Jay Leno, and I'm here to say he did not wow: had you been watching with the sound off, there is no way you would have guessed he was contrite. Slouched in his seat, gaze averted, he looked anything but anxious to make his point.
What else am I basing my thoughts on? Well, while he said he was going to apologize to Ms. Swift, he hadn't done so as of her appearance on The View the next day. And while I understand he called the show while she was on, I am guessing it was at the insistence of his publicist, who was likely watching The View and as appalled as I was that he hadn't followed through on his very public claim to want to be in touch.
I also find Mr. West's choice of language interesting. "It was rude. Period." doesn't leave a lot of room for anyone to say anything more– including Mr. West.
Here's the thing: when you apologize, you MUST exude authenticity. Kanye West shouldn't have spoken up until he could do so with grace. We all make mistakes– how we clean them up is when our character is revealed.