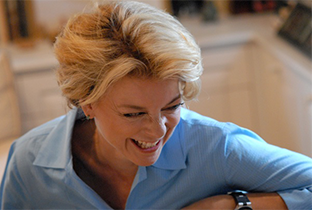 About Frances
Frances Cole Jones is the author of How to Wow: Proven Strategies for Selling Your (Brilliant) Self in any Situation and The Wow Factor: The 33 Things You Must (and Must Not) Do to Guarantee Your Edge in Today's Business World (Ballantine Books/Random House). She also has an app for the iPhone and iPad called "Interview Wow".
Time Magazine said, "Jones' shrewd book will give the nervously employed that requisite competitive edge."
Her blog was voted one of the top 100 websites for women by Forbes.com
Frances appears frequently on ABC and Fox News, is a body language expert for The Insider, a business etiquette expert for Demand Media's eHow video series, and a job interview expert for About.com.
Frances speaks frequently around the country on topics such as "10 Things You Can Do Today to Wow Tomorrow", "Catch Your Customer's Attention—Keep Their Trust", and "The Art of Selling".
In addition to writing and speaking, Frances is the President of Cole Media Management, a media training company focused on cultivating clients' inherent strengths to develop more powerful communication skills.
Prior to founding Cole Media Management, Frances worked at St. Martin's Press, Viking Penguin, and Doubleday as an editor of commercial nonfiction. The experience of helping authors translate their ideas into books that retain their unique voice is part of what makes her valuable to clients. "There's no point in my writing a perfectly crafted sound bite that you have to strain to remember," Frances says. "You need to sound like you. You on your best day."