Latest Blog Posts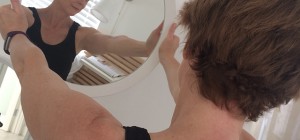 I became aware of Freud's concept of the narcissism of small differences while reading Curtis Sittenfeld's, story "Show, Don't Tell" in The New Yorker. (As we all learned from watching… READ MORE »
Like many of you, I have been known to suffer from l'esprit de l'escalier: an ability to think of the perfect response only after I've left the situation. And, like… READ MORE »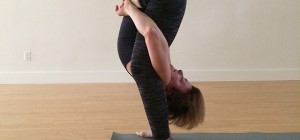 Yes, that's me in the photo and no it's not terribly comfortable. Why am I sending this to you today? Because what happens on the mat often informs what happens… READ MORE »
View More Posts
Serious About Presenting Your Best Self?
Sign up here for the Wow of the Week. Receive a free Presenting Your Best Self on Social Media eBook when you enter your email address.
(We value your privacy and will never use your email for any other purpose.)
How To Wow
Wow is not optional
Neither is this book
Buy it - Study it
Put it into action
And Wow your
bank account!
Read More
Wow Your Next Conference
Tired of keynote speakers whose big ideas leave your team inspired in the moment, but lack the practical application element that gets that inspiration back to the office? Then you're ready for Frances Cole Jones.
About Frances
Frances Cole Jones is the author of How to Wow: Proven Strategies for Selling Your (Brilliant) Self in any Situation and The Wow Factor: The 33 Things You Must (and Must Not)
Find Out More